RoboCup teams up with UBTECH on Robotic Research and Education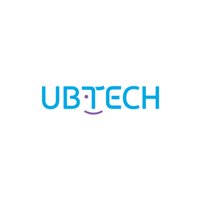 RoboCup teams up with UBTECH on Robotic Research and Education
Promoting AI and robotic development to better human life
Tokyo/Shenzhen-June 28- The RoboCup Federation and UBTECH Robotics have formed a strategic partnership, aiming at highest-quality AI and robotic research and education as well as respective worldwide visibility.

Both organizations share the goal of intelligent robots serving and supporting humans in various challenging tasks both at home and at work. To achieve that goal, RoboCup and UBTECH believe it is necessary to bring together different individuals, institutions, and commercial efforts, in order to benefit human life.
On the side of RoboCup, the international scientific platform will bring in its network of AI and robotics research institutions and scientists to promote research discussions, extensions and collaborations.

UBTECH has pledged to utilize its business network and commercialization capabilities to promote opportunities to fund or to commercialize RoboCup-linked project research, technology and products. It will also share its communication partnership and platform resources for more robotic research and application awareness building, such as the World Artificial Intelligence Conference (WAIC) and the World Robot Conference (WRC).
"The RoboCup Federation is very excited to be partnering with UBTECH towards our joint goal of improving the state of the art of intelligent robotics through cutting-edge research and world class development. I am confident that by working together we will be able to achieve much faster and better progress than either of us could accomplish alone," said RoboCup's President Dr. Peter Stone who is expected to join this year's WAIC and give a keynote speech on service robots.

Dr. Rick Xiong, CTO of UBTECH, welcomed the new partnership. "By working with RoboCup's top robotic scientists, we are seeking to enrich an ecosystem that will enable and motivate more researchers to explore and innovate robotic applications in the future. As AI and robotics become an increasingly important part of society, this MoU solidifies our joint commitment in promoting AI and robotic research as well as accelerating the adoption of them to help solve difficult real-world problems," noted Xiong.
About RoboCup: The RoboCup Federation is an international organization of top robotic scientists and institutions, which uses RoboCup competition series and challenges as a platform to promote and advance robotics and AI research. RoboCup started in 1997. It is a unique and worldwide initiative and brand for the longest running moonshot initiative in Autonomous Robotics and AI. RoboCup has expanded its pioneering activities successively from teams of autonomous soccer playing robots to intelligent robots meeting societal challenges in rescue, home and industrial environments.
About UBTECH Robotics: Established in 2012, UBTECH ROBOTICS CORP LTD is a global AI and robotic leader which researches, develops, manufactures and sells AI-powered service robots. The company focuses on the application-oriented research, prospective research and commercialization of core AI and robotic technologies. UBTECH has launched a series of business service robots and personal / home service robots, and provides smart industrial solutions to AI education, business services, security patrols, inspections, public health and epidemic prevention.